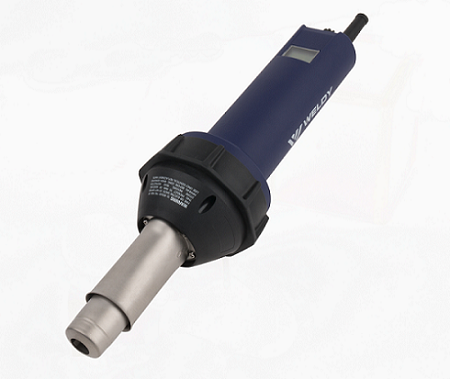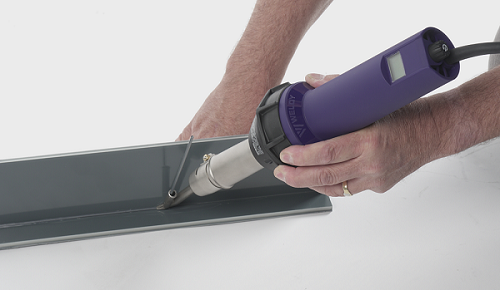 Weldy energy HT1600 D | RIYANG STORE
propriedade
Certificate

CE, ISO9001
Packing Material

Plastic Box
MOQ

6sets
Descrição
The energy HT1600 D from Weldy is a compact and powerful heat gun that successfully performs various professional applications, such as roofing work, producing banners, or laying flooring. Temperatures between 40 and 620 °C / 104 and 1148 °F are continuously regulated digitally thanks to the LCD display. An additional advantage is the integrated overheating protection and its practical cool-down function.

Product Details

VOTALGE

120 - 230 V

POWER

1600W

TEMPERATURE ADJUSTED

120 - 240 L/MIN

TEMPERATURE SETTING STEPLESS

YES

STEPLESS AIR VOLUME ADJUSTMENT

YES

STATIC PRESSURE

2600 PA

NOISE EMISSION LEVEL

67 dB (A)

OUTDOOR USE

YES

DISPLAY

YES

ECO MODE

NO

E-DRIVE

YES

NOZZLE CONNECTION Φ

31.5 MM/1.25 IN

LENGTH

360.0MM

DEVICE DIAMETER

101 MM

HANDLE DIAMETER

59 MM

WEIGHT

1.2 KG

FREQUENCY

50/60 HZ

POWER CABLE LENGTH

3.0 M

CONFORMITY MARK

CE

PROTECTION CLASS

II

※ LCD digital display
※ Ceramic heating element
※ Dust protection
※ Cool-down function

※ Memory settings


This heat gun is ideal for a variety of DIY projects. The heat gun impresses with solid performance and an unbeatable price/performance ratio. The Weldy energy HT1600 D heat gun is easy to hold, with a weight of only 1.2 kg / 2.6 lbs. Various accessories from nozzles, to a pressure roller, quarter-moon knife and cleaning brush are available to complete welds successfully. Weldy's energy HT1600 D is also available as a plastic kit, including appropriate nozzles for thermoplastics such as PE, PP and PVC, along with a suitable plastic transport case. The standard offering includes a set of replacement brushes, an instruction manual in 28 languages and the cardboard packaging.