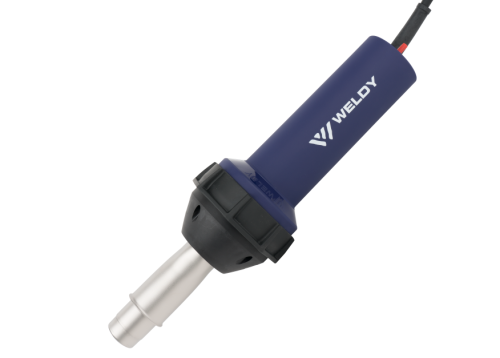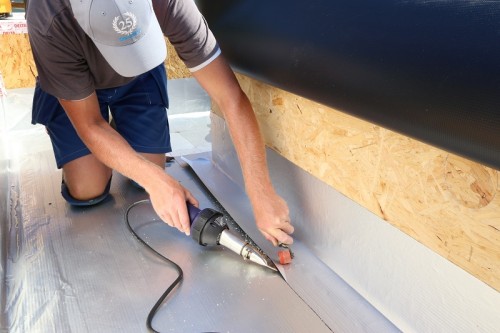 Weldy energy HT3400 | RIYANG STORE
propriedade
Certificate

CE, ISO9001
Packing Material

Plastic Box
MOQ

6sets
Descrição
The Weldy energy HT3400 heat gun is perfect for performance-intensive plastic welding work. The 3400 W heating output can be easily and infinitely adjusted. Large-scale shrinking, bending, heating, and drying tasks are accomplished with ease using the appropriate work nozzles.

Product Details

VOTALGE

220 - 230 V

POWER

3400W

TEMPERATURE ADJUSTED

MAX 320 L/MIN

TEMPERATURE SETTING STEPLESS

YES

STEPLESS AIR VOLUME ADJUSTMENT

NO

STATIC PRESSURE

3000 PA

NOISE EMISSION LEVEL

67 dB (A)

OUTDOOR USE

YES

DISPLAY

NO

ECO MODE

NO

E-DRIVE

NO

NOZZLE CONNECTION Φ

50 MM/2 IN

LENGTH

348.0MM

DEVICE DIAMETER

101 MM

HANDLE DIAMETER

59 MM

WEIGHT

1.28 KG

FREQUENCY

50/60 HZ; 60 HZ

POWER CABLE LENGTH

3.0 M

CONFORMITY MARK

CE

SAFETY MARK

KCC

PROTECTION CLASS

II

※ Stepless temperature regulation up to 650 °C / 1202°F
※ 1.3 kg / 2.9 lbs weight
※ Easy to hold
※ Compact housing

The energy HT 3400 heat gun from Weldy can also be purchased as a complete set in three other editions:
The "plastic kit" includes a 5 mm tube nozzle and a 4 mm quick welding nozzle. The "overlap kit," includes a 40 mm / 1.6 inch and 20 mm / 0.8 inch nozzle and a silicone pressure roller. Lastly, the "shrink kit" contains two overlap nozzles, 40 mm / 1.6 inch and 20 mm / 0.8 inch, in addition to a suitable reflector nozzle. All Weldy plastic welder kits contain an instruction manual in 28 languages and a sturdy plastic tool case. In the standard offering, the device packaging is made of cardboard.