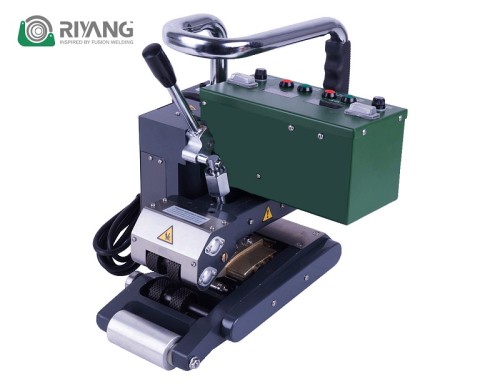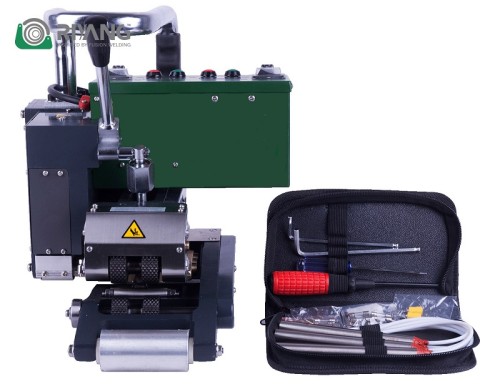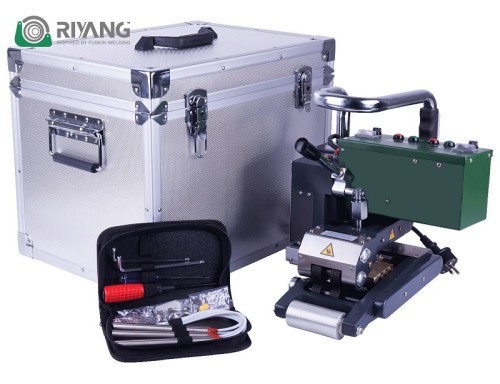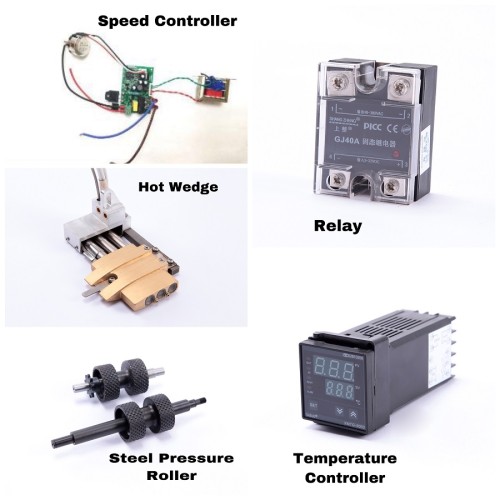 Geomembrane Hot Air Welder RYG900D | RIYANG STORE
propriedade
Certificate

CE, ISO9001
Packing Material

Aluminum Box
MOQ

1set
Descrição
Geomembrane Hot Air Welder RYG900D

Geomembrane Hot Air Welder RYG900D adopts an advanced hot wedge structure. With its high power, high speed, and pressure, it welds 1.0 - 3.0mm thickness hot melting materials such as HDPE, LDPE, PVC, EVA, ECB, PP, and others.
This machine is specially designed for water conservancy, aquaculture, landfills, chemical mining, sewage treatment, roof constructions, and other waterproofing projects.

Product Details

VOLTAGE

220V, 50/60HZ

POWER

1800W

WELDING SPEED

0.5 - 5M/MIN ADJUSTABLE

HEATING TEMPERATURE

MATERIAL THICKNESS WELDED

1.0MM - 3.0MM (SINGLE LAYER)


OVERLAP WIDTH

12CM

SEAM WIDTH

15MM*2, INTERIOR CAVITY 15MM

SEAM STRENGTH

NET WEIGHT

13KGS

DIGITAL DISPLAY

TEMPERATURE AND SPEED DISPLAY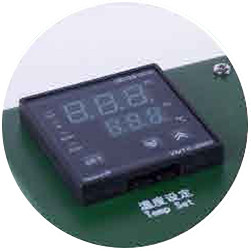 Control System
Advanced intelligent digital control system.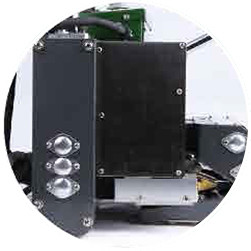 Drive System
High power and torque motor combined with double precise driving motion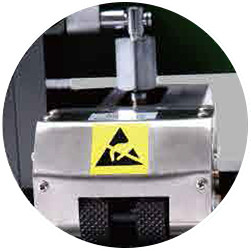 Pressure Adjustment System
Advanced "T" style jib design and pressure regulation structure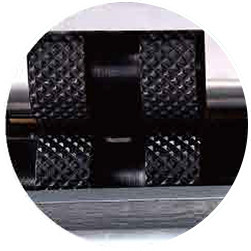 Pressure Roller
Special stainless steel pressure rollers with a strong pressure force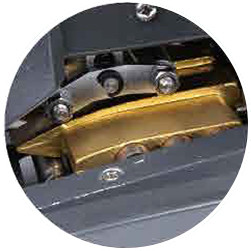 Heating System
Powerful metal hot wedge and special heating system design

- Railway/ highway subway tunnel waterproof construction;
- Water conservancy projects, man-made landscape;
- Riverbank, aquaculture farm;
- Refuse landfill, sewage treatment;
- Chemical, mining industry;
- Construction waterproofing projects.