RIYANG will participate in PERUMIN 2023!
ação
Horário Edição

2023/08/16
Resumo
RIYANG will participate in PERUMIN 2023!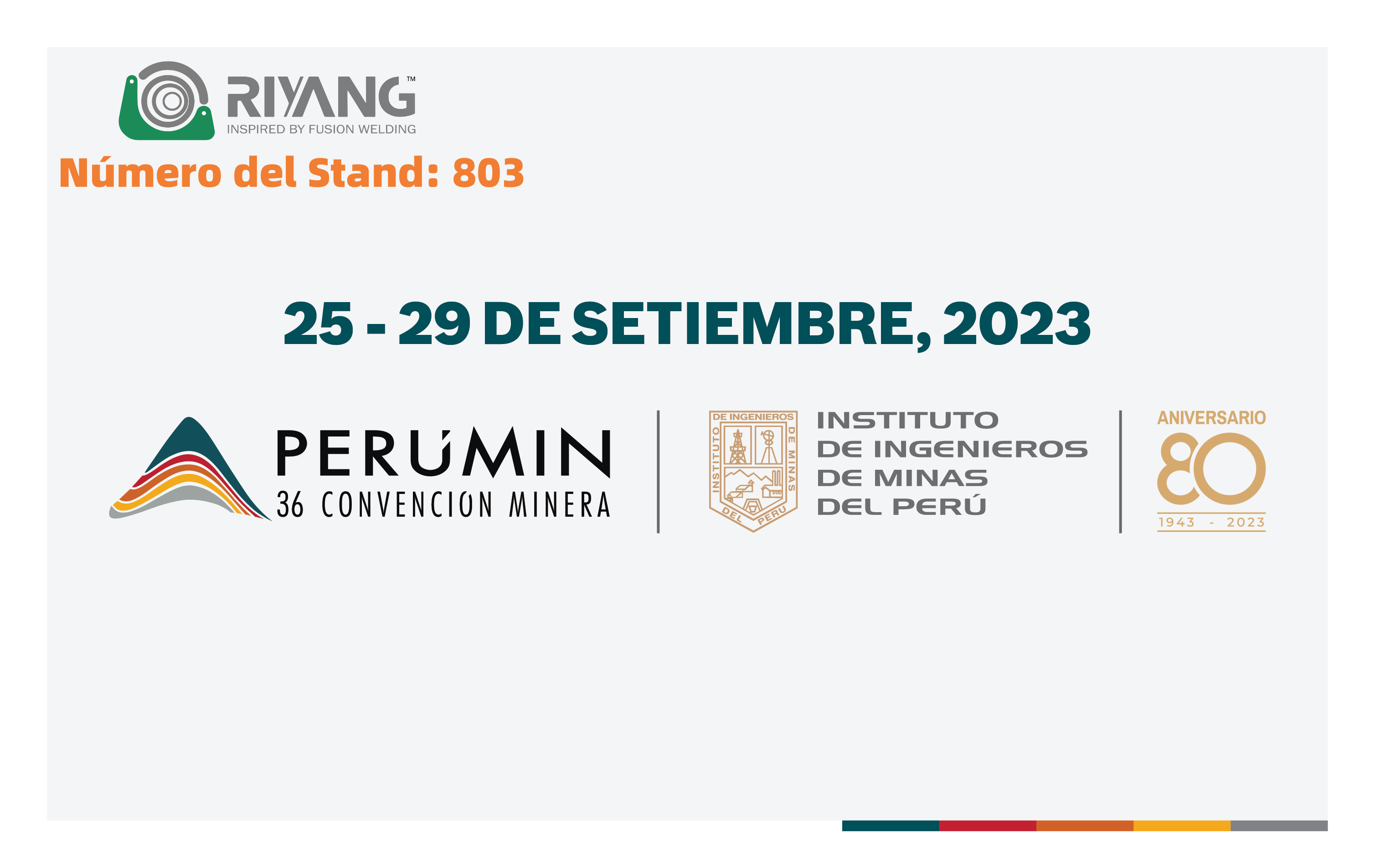 Introduction:
As the global mining industry continues to evolve, opportunities for innovation, collaboration, and growth abound. PERUMIN 2023, one of the most prestigious mining conventions in the world, is set to take place in Arequipa this September. RIYANG is excited to announce its participation in this exceptional event, where industry leaders, experts, and enthusiasts will converge to explore the latest advancements and forge meaningful partnerships. We extend a warm invitation to all our valued customers and stakeholders to visit our booth #803 at PERUMIN 2023 and be a part of this extraordinary journey.
The Event:
PERUMIN 2023 promises to be an extraordinary platform for sharing insights, showcasing cutting-edge technologies, and discussing the challenges and opportunities shaping the mining sector today. Held biennially, this event has gained a reputation for fostering collaboration and driving innovation within the industry. With the theme "Mining Innovation: Delivering Value to Society," PERUMIN 2023 is poised to be an enriching experience for attendees from around the world.
Official Website: https://perumin.com/perumin36/public/en

RIYANG at PERUMIN 2023:
RIYANG, a trailblazer in mining solutions, is excited to showcase its latest products, services, and innovations at PERUMIN 2023. Our team of experts will be on hand to engage with visitors, share insights, and discuss how our cutting-edge technologies are revolutionizing the mining landscape. From state-of-the-art equipment to sustainable mining practices, our booth will be a hub of knowledge, expertise, and opportunity.
Why Visit the RIYANG Booth:
Innovative Solutions: Explore RIYANG's groundbreaking solutions designed to enhance operational efficiency, safety, and sustainability. Witness firsthand how our technologies are reshaping the future of mining.
Expert Consultation: Engage in meaningful conversations with our knowledgeable team members. Gain valuable insights into industry trends, best practices, and the latest advancements in mining technology.
Networking Opportunities: PERUMIN 2023 attracts a diverse array of industry stakeholders, providing an ideal setting for networking and forging valuable connections. Join us at our booth to connect with like-minded professionals and potential partners.
Interactive Demonstrations: Experience interactive demonstrations of our products and solutions. Get a glimpse of the future of mining through immersive displays that showcase the power of innovation.
Sustainable Mining: Learn about RIYANG's commitment to sustainable mining practices. Discover how we are driving positive environmental and social impact through responsible mining solutions.
Conclusion:
As the countdown to PERUMIN 2023 begins, RIYANG eagerly anticipates the opportunity to engage with industry peers, customers, and partners. We invite you to join us at our booth and be a part of the mining industry's journey into the future. Together, we can explore innovative possibilities, share knowledge, and create lasting partnerships that will drive the industry forward. See you at PERUMIN 2023 in Arequipa this September!