The Importance of Socket Welding Machines
ação
Horário Edição

2022/07/19
Resumo
Socket welders get their name from fittings that place pipes for welding. These fittings include recessed sockets into which pipes are inserted before being welded into place.
Socket welder gets their name from fittings that place pipes for welding. These fittings include recessed sockets into which pipes are inserted before being welded into place.
When inserting the tube into the socket, it is important to leave a gap between the end of the tube and the bottom of the socket. This gap prevents stress failure when the heat from the welding process causes the pipe to expand against the socket. This gap can be measured manually and marked with a reference line on the pipe, or a permanent fitting tool can be inserted into the fitting to ensure the pipe does not bottom out into the socket. Once in place, the pipe is secured by fillet welds where the pipe diameter meets the socket.
Socket welds form a sealed, leak-proof, high-pressure piping configuration for conveying liquids or gases. Unlike butt welding, socket welding does not require any pre-weld processing, but the pipe ends should be clean to ensure the integrity of the weld.
Advantages of socket weld fittings
Socket welded fittings have many inherent advantages in connecting pipes, including:
Sockets allow for easy correct alignment, which means pipe alignment for welding without spot welding.
Socket weld joints have a lower risk of leakage compared to threaded joints.
Socket design means no weld metal can flow into the bore.
Socket weld fittings are less expensive to install than butt weld fittings as they do not require special machining as dimensional requirements are more relaxed.
Uses and applications
Some applications are not suitable for socket welders, but the high voltage ratings associated with socket weld fittings mean they are well suited for a variety of other industrial applications.
SW fittings can be used in pipelines to safely transport flammable, toxic, or hazardous chemicals due to their lower risk of leakage compared to other connection technologies.
Creating leak-free permanent connections, SW fittings also have excellent flow characteristics. When manufactured to ASME and ASTM standard specifications, these fittings are shown to meet performance requirements including tolerances, pressure and temperature ratings, dimensions, materials, and markings.
Socket weld pipe fittings are classified into alloy or carbon steel and stainless steel pipes by material type. Different types of fittings are available for different applications, whether it is couplings, reducers, reducing and conventional socket weld tees, elbows, or flanges, each with a different material type.
Socket welds are used to connect pipes using a range of different fittings, allowing changing the direction and diameter of the pipe network, as well as creating branches from existing pipes.
The pipe is inserted into a socket weld fitting, which includes a groove to accommodate the pipe for easy placement. After inserting the groove, leaving a gap at the bottom of the socket to prevent potential stress failure, the pipe can be held in place by a fillet weld around its outside diameter.
Socket weld fittings are primarily used for smaller size pipes, provide leak-proof connections, withstand high pressures and provide high flow characteristics. Accessories are available in a variety of styles and materials to suit a variety of applications.
The above briefly introduces the advantages and applications of socket welding machines. If you want to buy socket welding machines, please
contact us
.
RIYANG is a professional
custom thermoplastic welding machines manufacturer
, we offer a wide range of products to meet the needs of field and workshop projects. Our products operate all over the world due to reliability, creativity, and cost-effectiveness. At RIYANG, we are committed to making reliable machines for every application and making sure your choice is the right one.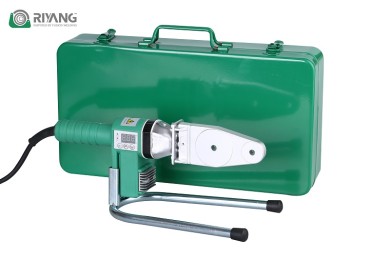 A portable socket fusion tool with a digital display DRRQ-32 is used for PP-R, PE pipes, and fittings.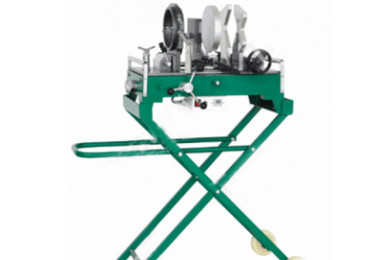 Socket Fusion Machine RRQ-160TS is used for welding PP-R, PE, PP, PB, PVDF pipes, and fittings of φ50mm-160mm.