What is a Butt Fusion Machine?
ação
Horário Edição

2022/04/14
Resumo
Butt fusion splicers make the process of butt welding easier, faster, and safer. There are different types of machines to meet your welding requirements, including manual, automatic, and hydraulic butt fusion machines.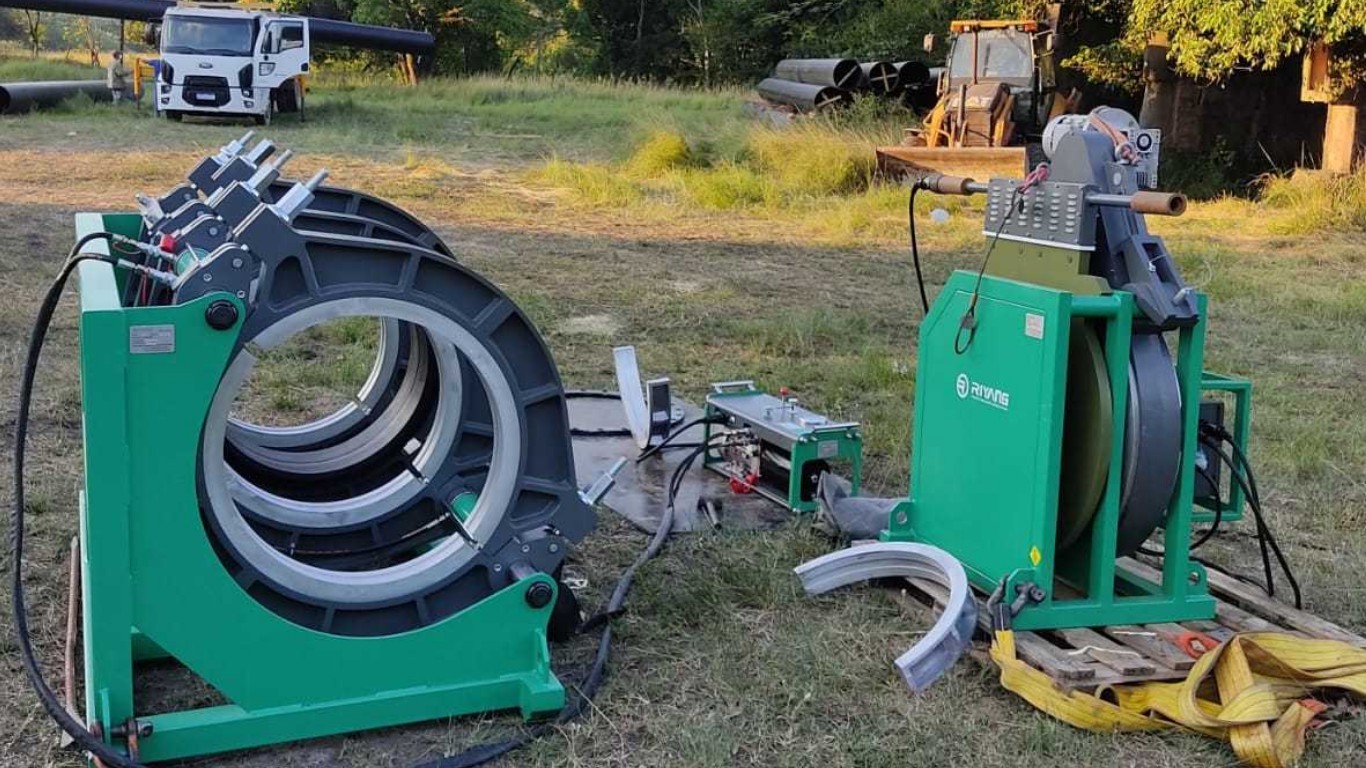 Butt welding is a type of hot plate welding of thermoplastic pipes. It is one of the two main methods of fusing water pipes and polyethylene gas.
Using a butt fusion splicer will make the process easier, faster, and safer. There are different types of machines to meet your welding requirements, including manual, automatic and hydraulic butt fusion machines. The process may vary depending on the machine you are using.
The machine comes with two aluminum fixtures and a Teflon-coated heating plate with a digital display and user-friendly handlers. Machine Equipped with electric milling cutters and reducing inserts to support heating plates and milling cutters. Excellent manual butt welder with a welding range of 50mm to 160mm and a total power of 1.8Kw.
There are many types of hydraulic butt fusion machines, which vary according to the welding range, total power, maximum pressure, size, and the features and accessories that come with each unit. For example, the V160 hydraulic butt welder has four grips and two hydraulic cylinders with quick couplings. The shaft is fitted with a German-made oil seal kit.
The heating plate is coated with the heating plate coating of DuPont in the United States, and there are many stickers on the aluminum plate, not to mention the surface of the plastic pipe.
The temperature deviation of different points on the heating plate is 2-3 degrees (small machine) and 5-6 degrees (large machine). The use of integral axles (chromated on top) instead of assembled axles ensures chassis strength and avoids frame twisting or deformation that can occur when extreme parameters drag the pipe.
The machine also comes with an electric milling cutter as well as a premium toolbox and accumulator. You can get one with a data logger, short-end brackets, support rollers, and different inserts.
The gearbox of the automatic butt fusion splicer has a compact and strong steel case that can resist extreme working conditions. The machine itself is designed for user-friendly and safer operation, and its interface facilitates the operator. In this way, labor costs can also be reduced.
Field classification is automatically set, and you can instantly provide welding data under the same conditions. High-quality automatic butt welder with a backlit display, full set of reducing inserts, a milling cutter with a safety micro switch, and the best heating plate.
Three different types of welding machines are introduced above, if you plan to buy a welding machine for your company, welcome to
contact us
.
RIYANG is a professional
custom butt fusion welding machine manufacturer
. We offer a wide range of products to meet the needs of field and workshop projects. Our products operate all over the world due to reliability, creativity, and cost-effectiveness. At RIYANG, we are committed to making reliable machines for every application and making sure your choice is the right one.