Different Types of Butt Fusion Machines
ação
Horário Edição

2021/06/28
Resumo
The main function of the butt welding machine is to complete the butt welding, and different types of butt welding machines can meet different welding requirements. This article will specifically introduce the different types of butt fusion machines.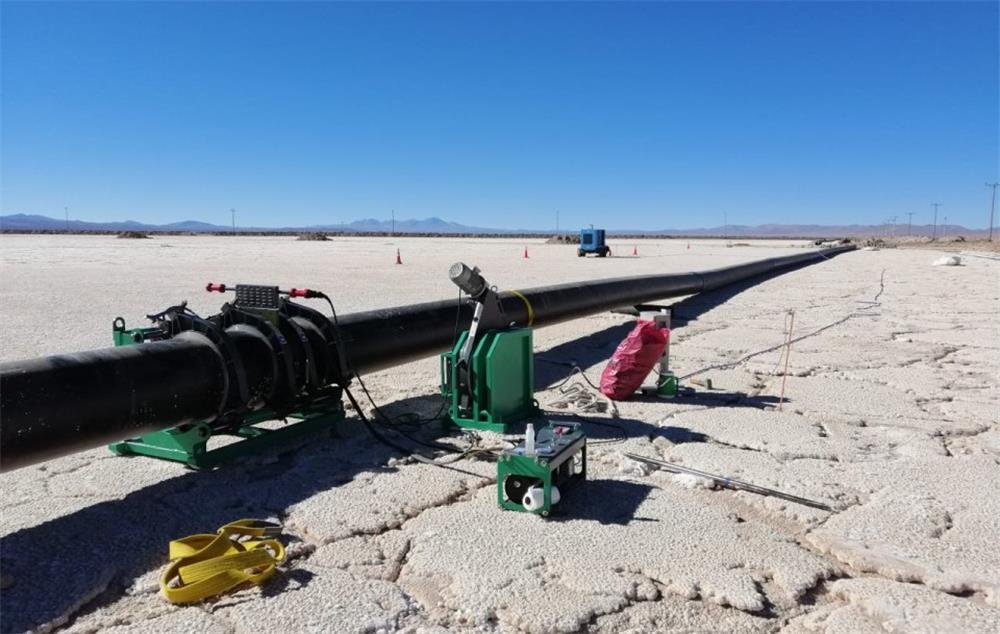 Butt fusion welding is a type of hot plate welding for thermoplastic pipes. It is among the two primary methods to fusion a water pipe and polyethylene gas. Using a butt fusion machine will make the process easier, faster, and safer to perform. There are different types of machinery available to suit different welding requirements, including manual, automatic, and hydraulic butt fusion machines. The following are the characteristics of these
butt fusion machines
.
Manual butt fusion welding machine

The
manual butt fusion machine
body comes with two aluminum clamps and a Teflon-coated heating plate, with a digital display and a user-friendly handler. It comes with an electrical milling cutter and reducing inserts, and it can support the heating plate and milling cutter.
An excellent manual butt fusion machine has a welding range of 63mm to 160mm, with reducing inserts at 63mm, 75mm, 90mm, 110mm, 125mm, and 140mm. The total power is 1.75Kw, with the trimmer at 0.75Kw and the heating plate at 1.0Kw. The machine works on 220V, 50Hz.
Hydraulic butt fusion machines
There are different types of
hydraulic butt fusion machines
, and they differ according to welding range, total power, maximum pressure, size, and the features and accessories that come with each unit. For instance, a V315 hydraulic butt fusion welding machine has four clamps and two hydraulic cylinders with quick couplings. The shaft is complete with a German-made oil seal kit. The heating plate is Teflon-coated with a separate temperature control system, and the hydraulic hoses come with Italian-made quick couplings. The machine also has an electrical milling cutter along with a premium tooling box and accumulator. You can get one with a data logger, stub end holder, support roller, and different inserts.
Automatic butt fusion machine

The gear case of an
automatic butt fusion machine
has a compact and firm steel box to resist extreme working conditions. The machine itself is designed for user-friendly and safer operation, with an interface that offers convenience to operators. This way, labor costs can also be reduced. Site classification is set automatically, so you can instantly provide welding data under the same working conditions. A high-quality automatic butt fusion welding machine comes with a backlit display, a full set of reducing inserts, a milling cutter with a safety micro-switch, and a Teflon-coated heating plate.
The above are several common butt fusion machine types and their characteristics. We have to choose the most suitable butt fusion machine type according to our actual needs and circumstances. If you want to know more about the butt fusion machine information and solutions, welcome to contact us. we not only provide professional consultation but also provide stable and durable butt fusion machine products.
As a professional
butt fusion machine
manufacturer, we have rich experience and a strict quality inspection system. We have been constantly improving the details and quality of the machine, and are committed to providing you with high-quality products and thoughtful services. Quality butt fusion machine, please contact us immediately!